R & D Center
---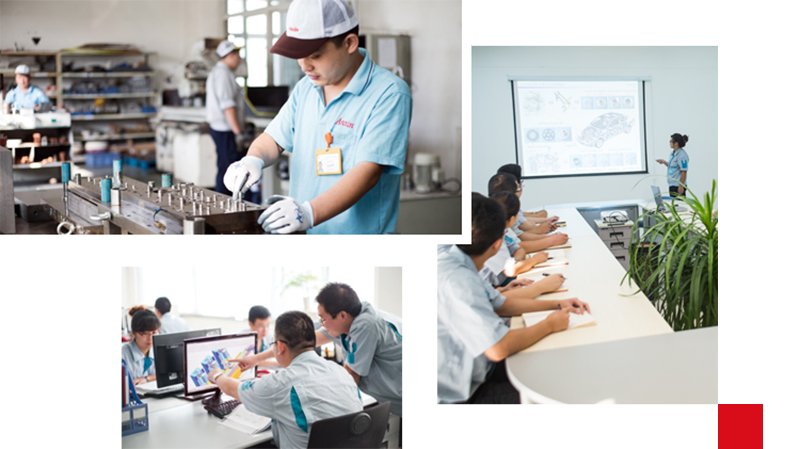 As a well-known enterprise in the field of automotive engine and compressor parts manufacturing, the company has been based on independent research and development since its establishment and after more than ten years of accumulation, it has formed through the cooperation with universities and the hiring of domestic industry experts as technical advisors Fine punching and punching, machining and welding of three mature research and development team, with more than the industry's first-class technical experts. The company has 12 patents, all patents are applied to the actual production, professional theory and the actual production of a total of published papers more than 10 articles.

All stamping related products used by the company mold their own design and manufacture. Equipped with high-precision mold manufacturing equipment: walking thread cutting, machining centers, high-precision milling machines, grinders and so on. Mold manufacturing team have been professionally trained, with rich experience in mold processing.

In the future, the company's technical team will continue adhering to the concept of "environmental protection, safety, energy saving, motivating potential, educating people and innovating continuously, improving continuously", constantly improve professional standards, persist in innovation, and continually improve.